Please note: This event is being hosted externally and not through Exchange Wales. Family & Community external events listings are posted to inform the wider community about external events including workshops, opportunities for families, children and young people, and helpful resources.
'Inside Out' – Photography of Cardiff's Butetown area from 1970's-1990's by brothers Anthony and Simon Campbell is currently showing in the Glamorgan Building. Motivated by the predominance of outsiders' images of the area the brothers sought to redress the balance. Inside Out documents a period of great physical change and celebrates the continuity of spirit and the communities that lived through it. The photographs are displayed in public areas of the Glamorgan Building 9-5 Monday to Friday until the end of November 2022 if you would like to view this exhibition.
Exhibition Venue Details – Cardiff University, School of Social Sciences, The Glamorgan Building, King Edward VII Avenue, Cardiff, CF10 3WT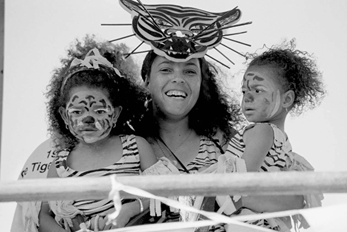 ExChange Wales is not responsible for external links or resources.