Co-SPACE study report findings: Changes in children's mental health symptoms from March 2020 to Jan 2021

The latest report of the Co-SPACE study shows changes in children and young people's mental health among the study sample up to and including January 2021. In the report, the focus is on the following mental health outcomes as measured by the Strengths & Difficulties Questionnaire (SDQ). This is a well-validated behavioural screening questionnaire. It exists in several versions allowing both reporting by parents/carers (the focus of this report) and self-reporting by adolescents.
Key findings
Based on parent/carer reports within the Co-SPACE sample:
Behavioural, emotional, and restless/attentional difficulties have increased again since the latest national lockdown was introduced in January. This was especially the case in primary school-aged children (4-10 years old).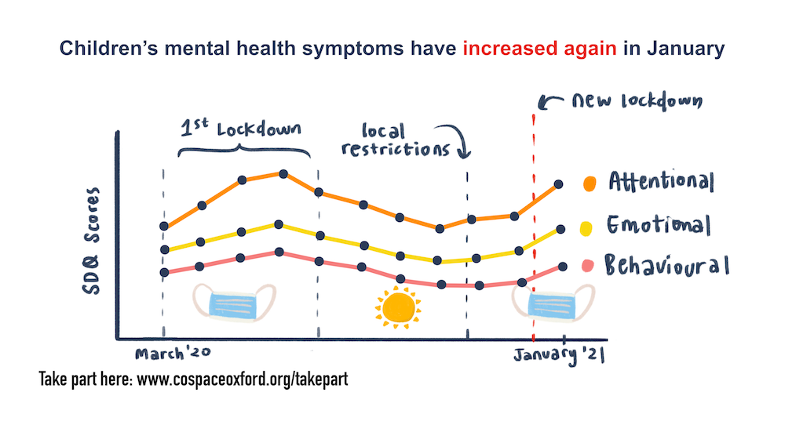 Children with SEN/ND and those from low-income or single adult households have continued to show elevated mental health symptoms throughout the pandemic, with higher levels of behavioural, emotional, and restless/attentional difficulties. Not having a sibling was associated with higher levels of restless/attentional difficulties throughout the pandemic (but was not associated with differences in behavioural or emotional symptoms).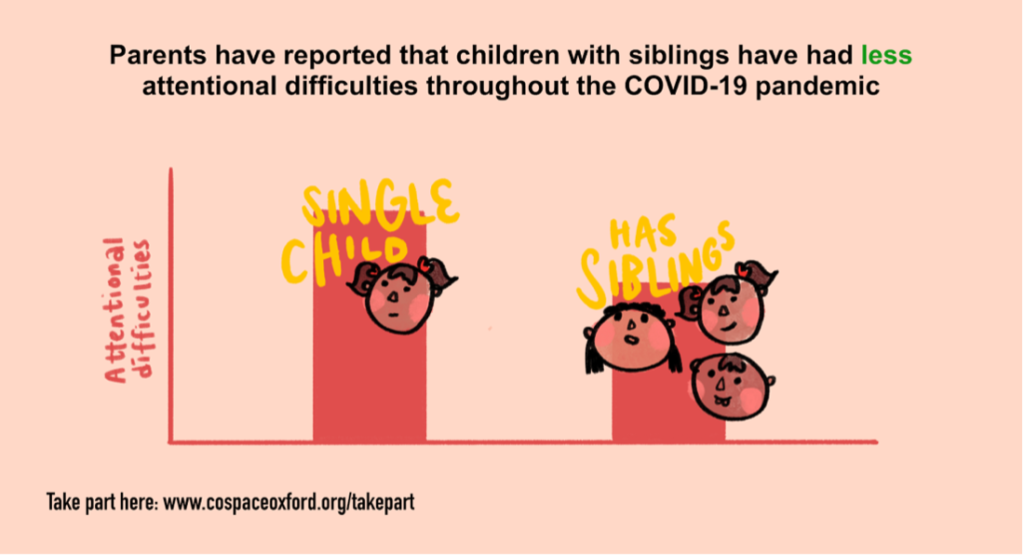 Visit the Co-SPACE website for further information about the study.