Residential Care Conference
November 2018

Practitioners gathered at the 'Raising our Children: The Future of Residential Care' conference to discuss and listen to research on relevant issues concerning the future of residential care.
Dr Alyson Rees (Cardiff University) welcomed participants and introduced the opening discussions. The morning sessions focused on one of two 'Voices from Care' recordings and presentations from Professor Sally Holland (Children's Commissioner for Wales) and Professor David Berridge (University of Bristol).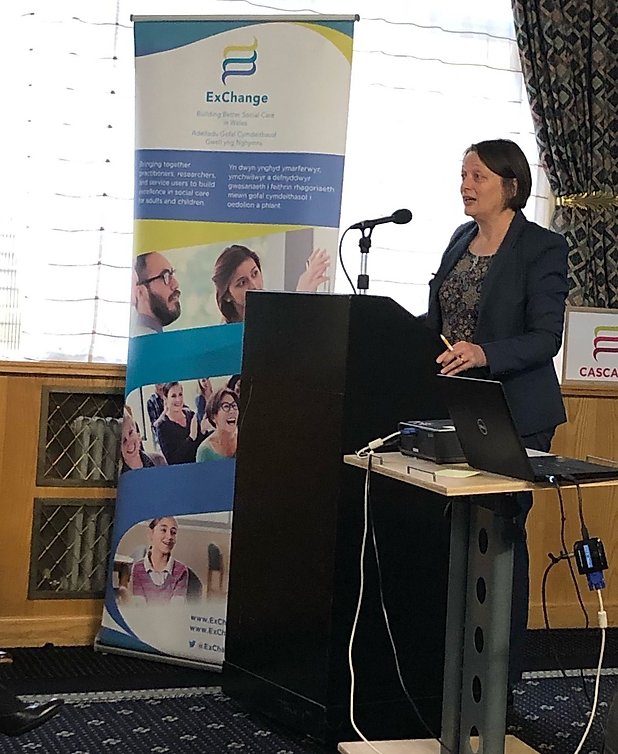 "Children's rights are extremely important"
Professor Holland's presentation 'Policy developments in Wales since the publication of the Right Care Report' began by commenting on the first-hand and thought-provoking accounts from the 'Voices from Care: Living and Leaving' recordings. Sally Holland expressed the importance of involving children and young people more in decisions in their lives, and illustrated – from the report 'Hidden Ambitions', that we must allow young people leaving care to have the right support to reach their ambitions. Additionally, she pointed out that consultation is currently in place for young people leaving care to be exempt from council tax until age 25. Sally finished by emphasising the need for safe provisions for young people who need it and also for therapeutic needs, social care needs, and for keeping vulnerable people safe.
"Young people should be able to remain in residential homes until they are ready to leave and not be moved on prematurely. Ex-residents should receive continuing support."
'The future of residential care' was next presented by Professor David Berridge (University of Bristol). David, a residential social worker with 30 years of research into children's services, has produced several studies of residential care. During his presentation, he pointed to the stigma surrounding residential care and also the steady decline in its use internationally, in England numbers have reduced from 40K to 8K in 40 years.​
After a break, delegates separated into one of three workshops from presenters Mike Lewis (Hawliau), Brian Paget's (Consultant), and Florence Lindsey-Walters' (SCIE). See the resources section below to download presentations from the conference.
The afternoon sessions continued with a second 'Voices from Care: Opportunities' recording, and a panel discussing "Our future, our voices: care – experienced vision for residential care" with Sean O'Neill (Children in Wales) Chris Dunn (Voices from Care) and two care experienced young people. Questions posed included 'How could transitioning from residential care to independence be improved?', and 'What would you like to see for the future of residential care?'. Gaining insightful perspectives from those with direct experience of the system was an invaluable part of the day, with numerous delegates keen to engage in the Q&A that followed.
"I made really good friendships"
Professor Claire Cameron's (University College London) presentation, 'Doing home' in residential care' followed, and closing the day was Lucy Treby's (Social Care Wales) presentation 'Social Care Wales: supporting the workforce to deliver good outcomes for children'.
Resources
Poems from those currently in residential care:
'Our experiences of residential care': Living and Leaving videos