Please note: This event is being hosted externally and not through Exchange Wales. Family & Community external events listings are posted to inform the wider community about external events including workshops, opportunities for families, children and young people, and helpful resources.
Art exploration exhibition launch
Wednesday 8th December
6-7:30PM
Art exploration
What does creativity give us? What does it provide in terms of wellbeing?
Welcome to Art Exploration !
We've been exploring the use of creativity and art with care experienced young people and artists in Greater Manchester.
Featured work
'This is me' – portraying an aspect of yourself on canvas- work made by various care experienced young people from around Greater Manchester
'Fight for change' Salford children in care council on dreams and ambitions
https://www.salford.gov.uk/children-and-families/youth-zone/in-care-and-informed/fight-for-change-council/
The Lowry care leavers group work exploring stereotypes of children in care https://thelowry.com/get-creative/arts-for-social-change/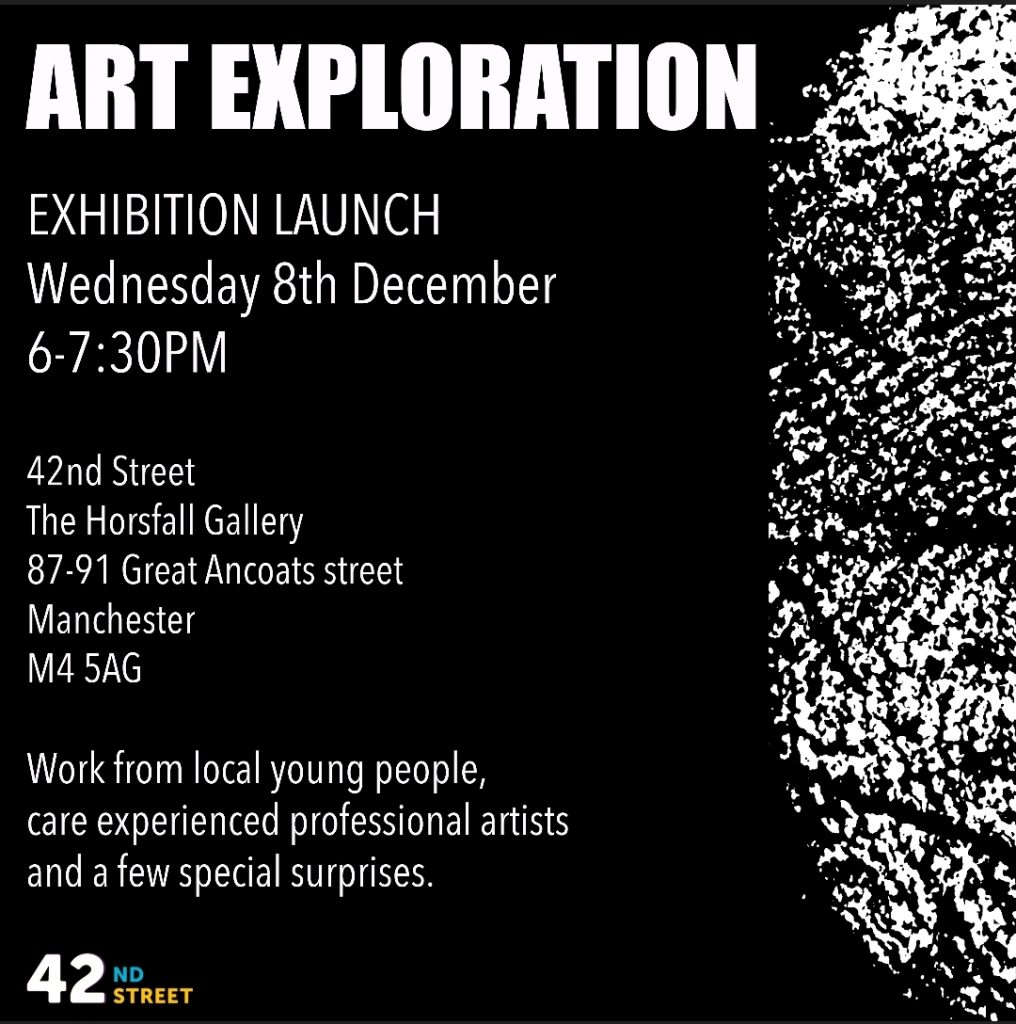 ExChange Wales is not responsible for external links or resources.