Please note: This event is being hosted externally and not through Exchange Wales. Family & Community external events listings are posted to inform the wider community about external events including workshops, opportunities for families, children and young people, and helpful resources.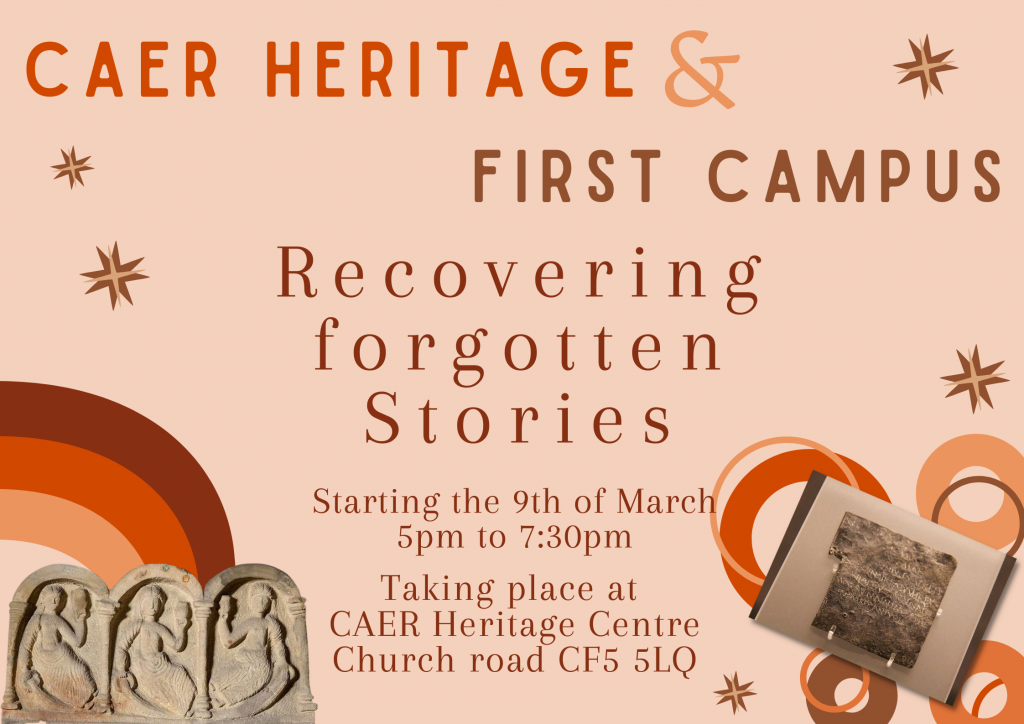 Purpose of Project:
To encourage adults who are interested in Welsh culture, history or heritage to further their knowledge through a systematic exploration of iron-age myth and storytelling. Current academic research has revised much of what has been traditionally taught about the Celts, druids, their language and mythology; so rapidly has our understanding been transformed, that a gap has opened up between academic knowledge and the popular histories of this period. In Wales, teaching, popular history and even CADW marketing material still tends to reiterate nineteenth-century assumptions. The project aims to close this gap for the participants.
Content of Project:
The project consists of online interactive workshops with Dr Peter Morgan Barnes, research fellow at Bristol University.
The course is a practical exploration on how narratives were used by iron age people. Some were simple storytelling but others had distinct purposes: recounting a narrative was an important part of making a legal judgment, they were a necessary ritual before combat could commence during warfare and they were a means of influencing the unseen world and the natural world. Glimpses into these narratives can be extrapolated from a wide range of anthromorphic and zoomorphic depictions on artefacts, but also from the archaeology of language and the study of parallel narrative tropes in societies known to be in trading relationships with this part of South Wales.
The course begins by examining how oral societies functioned without literacy by teaching their children to use speech and memory as the means for recording and disseminating information. This created extensive retentive capacities in adults, reaching a level seldom achieved in literate societies. Telling stories was a continuity from at least the neolithic period but the functions of narrative changed at Caerau following Romanisation. At this point, textual evidence emerges to convey some idea of how narrative and its performance would have occurred at Caerau fort during the Roman period.
It is a practical course as well as theoretical, with participants creating their own iron age narratives, or reconstructing them from existing sources; these stories will be based around what is known of Silurian people's myths in south east Wales. Participants will be supported by sympathetic tuition and literacy skills are not necessary for this part of the course which requires only speech and memory.
At the end of the course the stories will be performed on the Hillfort itself for family and friends.
Session Dates:
Thursday 9th of March 5pm to 7:30pm 
Thursday 16th of March 5pm to 7:30pm
Thursday 23rd of March 5pm to 7:30pm
Saturday 23rd 10 am to 12pm (Practice session)
Saturday 23 1pm to 3pm Friends and Family Showcase
Please sign up for the course by contacting CAERheritage@aceplace.org or call them on 02920109976.
ExChange Wales is not responsible for external links or resources.